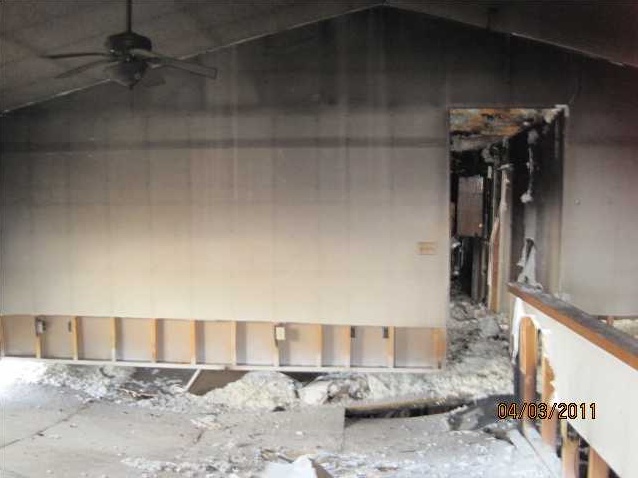 Smoke and Fire Damage Restoration Services
A&M Total Restoration offers services to restore your property from damages caused by fire and smoke. Have you encountered damage resulting from a fire on your property. No matter how small or how large the area, A&M Total Restoration is here to help.
If there has been a severe fire on your property that has required the use of the fire department, you may also consider our water removal services as well.
A&M Total Restoration smoke and odor removal services are top notch. Using up to date techniques and equipment, A&M Total Restoration neutralizes odors and repairs damages leaving your property fully restored.
Fire and smoke damages should be assessed and responded to as quickly as possible for residential and commercial property alike. The sooner an area is inspected, cleaned up, restored and deodorized, the sooner your property can be safe and usable again.
Rapid response to dealing with the water damage can additionally help to prevent mold and mildew from standing water. Our expert team works quickly and efficiently to ensure that all details are completed fully and inspected to help your home or business be water free, damage free and odor free. A&M Total Restoration makes your restoration project priority to get you back to normal in as little time as possible.
Included Services:
Debris Removal
Water Extraction and Boarding Up(If Needed For Larger Areas)
Structural Repair or Rebuilding
Smoke and Odor Neutralization
Whether your residential, commercial or industrial property has incurred damage from a small fire that has been put out with a fire extinguisher or a larger fire that has required help from the fire department, A&M Total Restoration's prompt and professional team of contractors are ready to help you through. Our friendly staff is fully prepared to walk you through the process from the initial inspection to the final stages of the restoration process. A&M Total Restoration keeps you informed on the extent of the fire and smoke damage and all the repairs, cleanup and smoke odor neutralization needed to fully restore the property.