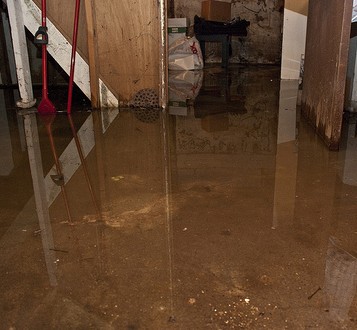 Basement Flooding
Flooding can occur in basements and lower rooms for a variety of reasons. This could include severe weather storms, property drainage issues, plumbing mishaps, foundation damage, backed up sewer and other miscellaneous situations. When property owners have standing water in basements and lower building levels this water can cause different problems for the property owner. Damage to walls, floors, carpeting, personal belongings or furniture are some of the hazards of basement flooding.
As a property owner you know it is of vital importance to remove the water as quickly as possible to limit property damage and prevent mold and mildew from growing on surfaces. A&M Total Restoration uses a thorough water extraction process to remove the water from the clients residential or commercial property and reduces the drying time to prevent mold, mildew and excess water damage.
We begin with a comprehensive inspection of the flooded area and provide you with a full assessment of how long it will take to remove the water, any immediately noted damages and any possible areas that will need checked for damage once the water has been extracted. A&M Total Restorations skilled contractors use powerful equipment to remove all of the excess water as quickly as possible.
Our friendly informative staff will continue to keep you updated throughout the water extraction process and inform you of any damages that they find that were caused by the basement flooding to discuss repairs that may be needed. If your flooded area was carpeted, the area will be inspected and carpet and padding will be removed if needed. Damage to walls, doorways and other parts of your home will be noted and the damages will be repaired in a timely professional manner.
A&M Total Restoration uses specialized equipment to measure the extent of the water saturation in all affected areas around the flooded section to ensure that all water and moisture areas have been cleared up for full and complete water removal and repair of any and all damages caused by the flooding.
If you have an older home or commercial property, inspections will include testing for asbestos and lead. If you are aware of the presence of asbestos, lead or any other safety hazards, this information should be relayed to A&M Total Restoration when you contact us.