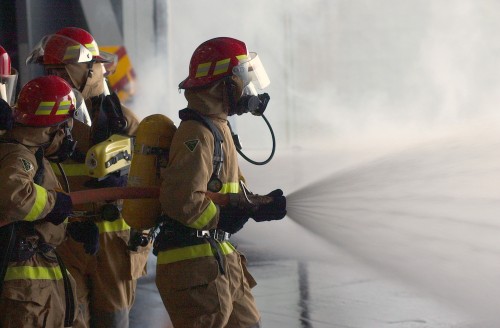 Fire Damage
Fire can cause serious damage to all types of properties. Whether residential or commercial, property damages caused by fire can be minor or severe and be harmful to possessions, floors, walls, structural components and everything in the fire's path. When you contact A&M Total Restoration, we visit the site and make an assessment of the extent of the damage. Next we explain everything that will be needed for the restoration process and help you fully understand the steps that will be taken to fully restore your property.
A&M Total Restoration will work to remove any damaged property and debris from the affected area and fully clean the area including any damaged portions of the structure. Flooring and wall supports may need to be removed completely and replaced depending on the extent of the fire. If the fire has needed the services of the fire department to extinguish it, then water extraction and drying services will also be used in the cleanup process to prevent any areas of standing water and inhibit mold and mildew.
Fires can be caused by a variety of sources including:
Kitchen Stoves
Electric Blankets
Faulty Wiring
Smoking in Bed
Lighting
Flammable Liquids
Clothes Dryers
Candles
Home Heating
And More
No matter what caused the fire that damaged your residential or commercial property, A&M Total Restoration is prepared and ready to help when you need us. Our skilled contracting team has the experience, equipment and education to handle all areas of fire damage and restoration procedures.
Dealing with a fire is stressful. Our caring team of professionals make the restoration process as easy as possible. A&M Total Restoration works with you every step of the way and communicates clearly so that you understand all of the steps completed. We use our expertise to work for you and make sure you are covered with every aspect of restoring your property.
Our friendly staff helps to work with you and provide you with inspections and damage assessments for your insurance company if needed as well.